G&P Professionals is held together by a growing human resource pool of engineers, geologists and technical supporting staff. We take pride in ensuring that we bring in the best talents in the industry with a mindset in line with the company values. All our staff continuously undergo structured training through both internal and external courses, conferences, seminars, weekly colloquiums, examinations, etc. to maintain and upgrade their skills and knowledge.
The Group is connected with an integrated network of computers supported by servers, workstations and other arrays of computer hardware. We ensure that we are also kept abreast with the latest digital technology by acquiring relevant digital hardware, GPS systems, etc. to service our clients more effectively and efficiently.
We take pride in maintaining a comprehensive database to store and updating information ranging from Construction Unit Rates, Subsurface Information, Developers, Specialists, Accredited Contractors, Specifications, Bills of Quantities, Galleries, etc. Our databases allow us to ensure that the information we utilised is comprehensive, up-to-date and state of the art considering lessons learnt from case histories.
Lying within our integrated computer hardware is our vast array of database and engineering software. We take pride in acquiring software such as ETABS, SAP 2000, STAAD Pro, ADAPT, (Structural Analysis & Design), PDS (Highway, Infrastructure & Ground Modelling), Plaxis (2D and 3D Finite Element), SAFE 2000 (Soil-Structural Finite Element), MIKE 11 (River Modelling) and many others that allow us to provide optimized, safe and easy to construct engineering solutions. Our commercial software is also supplemented by numerous in-house software and spreadsheets developed through our R&D efforts.
List of Software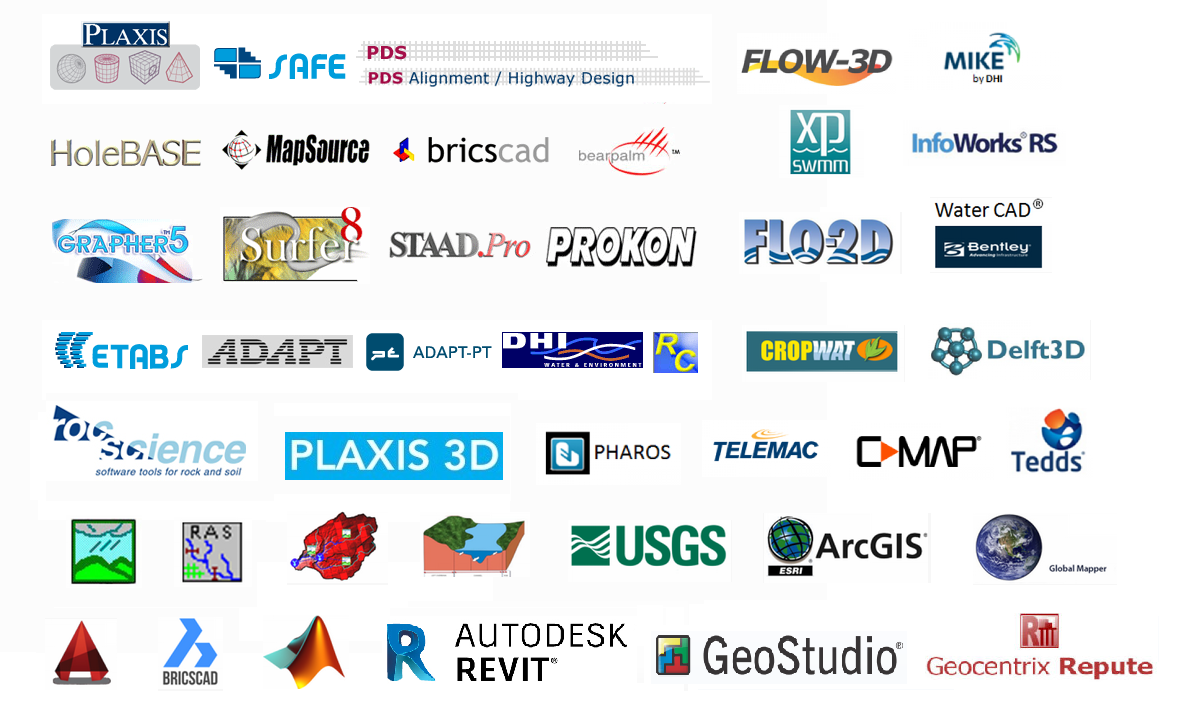 Being aware of state of the art knowledge is our true key to success. We maintain our competitive edge by ensuring that our library is updated with the latest technical and research journals, conference papers, academic references, technical videos, etc.